---
MERROW WILL LAUNCH FOUR (4) NEW PRODUCTS AT TEXPROCESS IN FRANKFURT.
Join us as we meet with customers and resellers to review the improved spare parts, new heavy seaming solution, revised 70-D3B-2 and the new WIDE ActiveSeam™ Sewing Machine.
---
New Spare Parts
Our spare parts have long been the best asset for making lasting, serviceable equipment - GET READY FOR AN UPGRADE! In 2013 Merrow parts will perform better, last longer and be MORE SUSTAINABLE TO PRODUCE!
12-E with Cutters
Heavy goods require technical joining equipment and the 12-E sewing and cutting system can handle the seaming of thick geo textiles, wovens, and non-wovens. Only from Merrow.
Revised 70-D3B-2
Merrow's workhorse gets an upgrade. New parts, finishes and engineering make this the textile finishing industry's GO-TO sewing solution for joining materials.
WIDE ActiveSeam
The WIDE ActiveSeam™ won't be available until 2014, but we'll have the prototype on display and ready for trials at Texprocess. Need to know where activewear will be in a year? Visit Merrow's booth in Frankfurt and learn for yourself.
---
Sneak Peak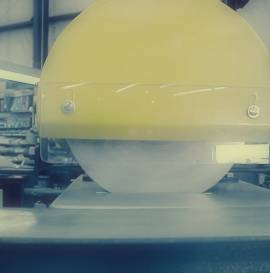 How many times did you need to 'cut that' before sewing. Wait no more.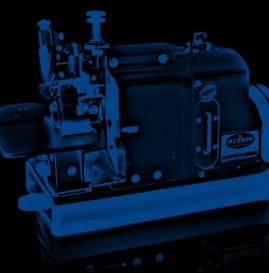 Merrow's first public revision of the 70-D3B-2 focuses on faster operation, lower operating temperatures and improved ergonomics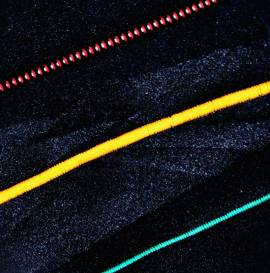 The most demanded stitch in the Merrow arsenal gets wider. ActiveSeam™ will be at texprocess and setup for Thick goods!
Why Innovate?
In our history Merrow has been defined as much by consistency as change. We make great products, and we keep making great products. In 2013 we will add to our product line and improve the overall portfolio of products. Innovation matters because our customers require it. Innovation matters because being a great company means solving problems for customers better than the competition. With Merrow that requires building products that last a lifetime, and save our customers money every hour that they're in operation.

With customers operating in 165 countries around the world, innovating means solving problems in local markets, and building products that allow a Brazilian customer to be as competitive as a Sri Lankan customer.

We are always working with customers to solve their problems, and more often than not, the solutions we provide become the basis of future product innovation. It isn't by accident that we solicit constant feedback as we iterate through various ideas - what works typically has broad application and there is value in capturing what we hear and disseminating it to all of our customers. The new products on display at Texprocess are the distillation of the knowledge we have gained over many months of solving specific problems.
---
---